Our Team of Professionals
Mary Giacalone - Founder of Scary Skate Inc.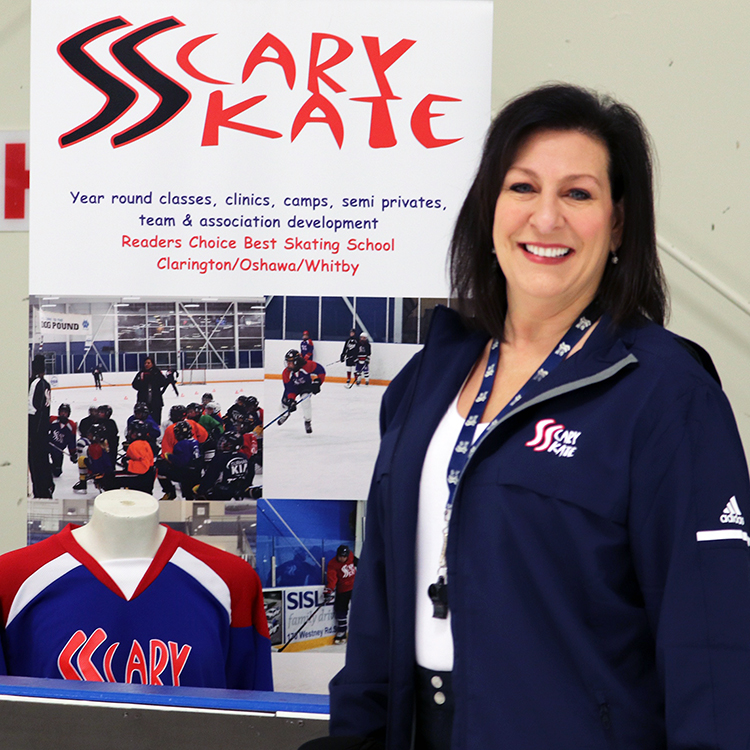 Mary Giacalone is the founder of Scary Skate, established in 1986.
Mary is the founder of Scary Skate, established in 1986. The year prior, Mary developed the program "Motion on Ice" that was sold and used by 27 hockey centers throughout North America. In 1986, TSN aired a special on her as the youngest female professional power skating instructor to be hired by a pro hockey team, the Saginaw Generals of the International Hockey League. Mary then spent 4 years in France with various Division 1 hockey teams as a power skating instructor.
In 1997, she created the "Power Before Skating" video. Mary would be honoured in Canadian Living in 2000, in the Female Sports Figures section. She would hold the position of Oshawa Generals (OHL) skating coach from 2001-2005. She purchased the Cobourg Cougars (OJHL) in 2005. She served as the Belleville Bulls (OHL) skating coach from 2005-2014. Mary worked with the UOIT Men's and Women's hockey teams from 2012-2019.
She also ran the CHL officials skating camp in 2012. In 2014, she began working with Hockey Canada as a skating instructor with the U-18, U-22, and National players. She was the skating instructor in Hamilton at the National Strength & Conditioning camps, and was certified in 2016 through the NCMP Program. Mary also founded the Eastern Elite Spring Hockey program.
Ryan Martindale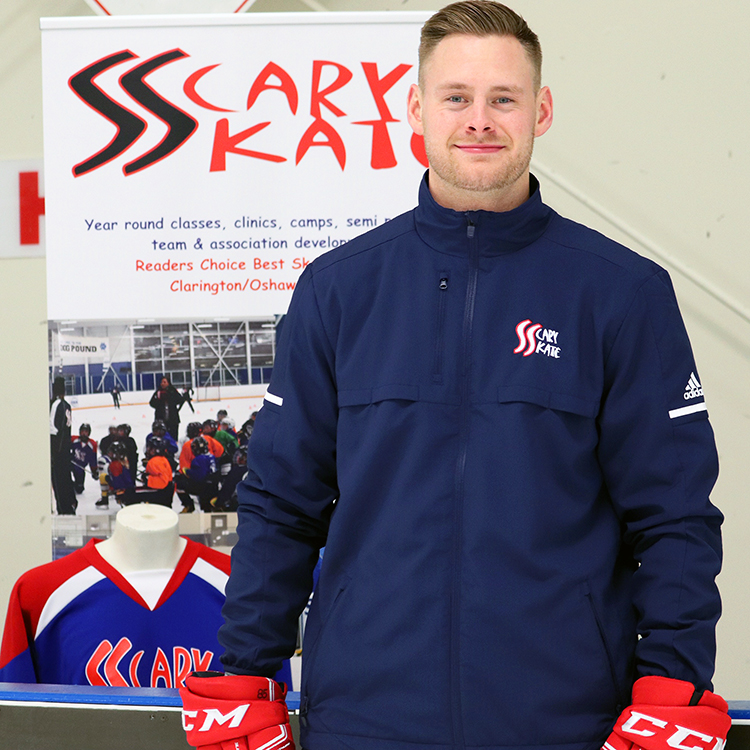 Ryan grew up playing minor hockey in Whitby.
Ryan played his minor hockey for the Whitby Wildcats AAA, he Captained 'C' multiple OMHA Championship winning teams.
Ryan was drafted in the 2007 Ontario Hockey League (OHL) Draft. He played 4 years in the OHL for the Ottawa 67's from 2007-2011. In 2007-2008 he won Gold at the Under-17 World Hockey Championships playing with Team Ontario. He also played in the Canadian Hockey League (CHL) Top Prospects Game in 2010, and the OHL All Stars - Jr Super Series in 2010-2011.
After a successful junior hockey career, he was drafted by the Edmonton Oilers in the 2010 National Hockey League (NHL) Draft. Ryan Played 7 years Professionally in both North America and Europe from 2011-2018. He also played for Team Canada at the 2014-2015 Spengler Cup.
He is a "Hockey Canada Certified Power Skating and Skills Coach". As well as the Head of Development and a Head Coach of multiple teams with Eastern Elite Spring Hockey.
Ryan's playing and coaching experience, as well as his elite skill set, has translated into coaching and developing athletes throughout the Minor, Junior, and Professional Hockey ranks.
Justin Caruana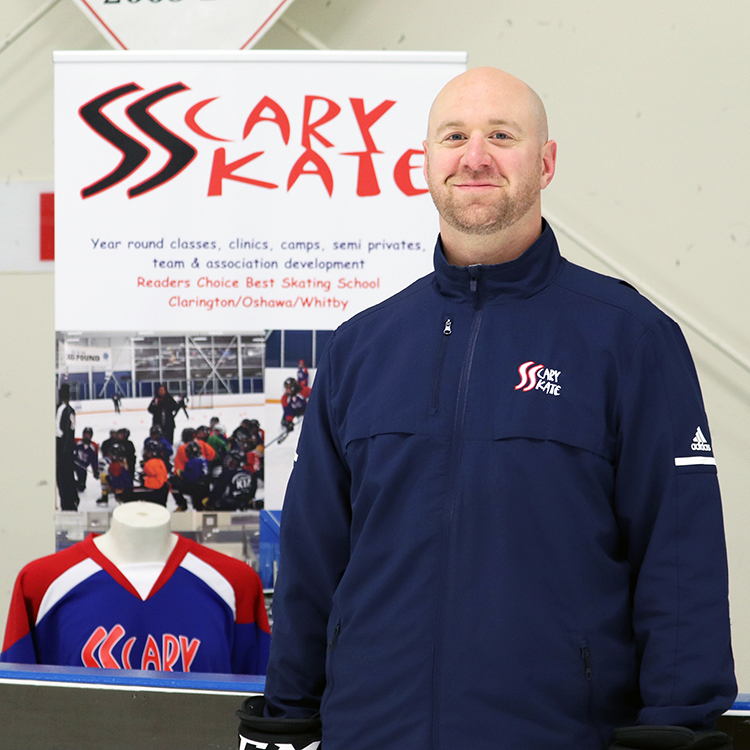 Justin grew up playing minor hockey in Orono, Central Ontario & Peterborough.
Justin played his minor hockey for the Central Ontario Wolves AAA and the Peterborough Petes AAA. He was selected in the OHL Draft by the Peterborough Petes, where he would go on to play from 2003-2007 after one season spent with the Bowmanville Eagles Jr A of the OJHL. Juzzy was a key piece of the OHL Champion Petes during the 2005/2006 season.
He would go on to play 4 seasons of USports hockey at Carleton University before starting his coaching career.
Caruana has worked with the Ontario Tech Ridgebacks Women's team since 2012, where he began as an Assistant Coach, and took over as Head Coach in 2016. In 2021/22, he was the recipient of the Ontario University Athletics (OUA) Coach of the Year Award.
Brandon Staal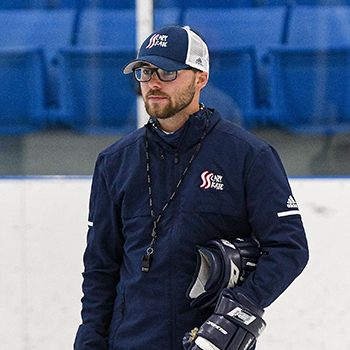 Brandon grew up playing minor hockey in Clarington.
Brandon played his minor hockey for the Clarington Toros AAA, where he spent 10 years as an effective two-way forward as a result of his strong skating ability.
He would go on to pursue lacrosse as his main sport, playing for the Clarington Gaels Jr. B as well as the Brock University Lacrosse team. It would be during his time at Brock University that Staaly would complete his Physical Education Honours Degree.
He has now worked with the Durham School Board for 6+ years. Staaly's passion for teaching is evident on the ice. With over 15 years of coaching experience, he has gained a wealth of knowledge and loves to pass it along to his players.
Justin Bean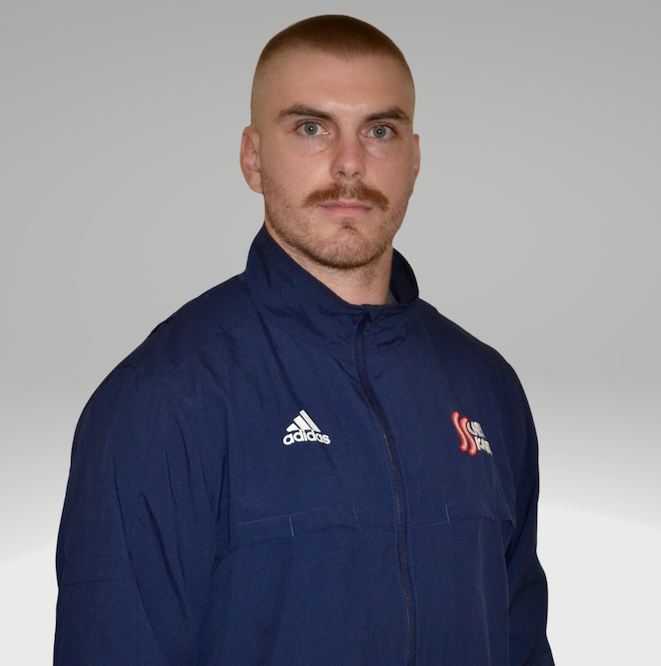 Justin grew up playing minor hockey in Ajax/Pickering.
Justin played his minor hockey for the Ajax/Pickering Raiders AAA. Although undrafted to the OHL in his draft year, Justin would be selected by the Belleville Bulls following one season with the Uxbridge Bruins Jr. C, where he was awarded the COJHL Rookie of the Year.
Justin would play for the Belleville Bulls and Mississauga Steelheads (OHL) from 2013-2016, while also spending time with the Wellington Dukes Jr. A from 2013-2017. Beaner served as Captain of the Wellington Dukes in 2016-17, and would be awarded Defenseman of the year in his final two seasons with the club.
He went on to play for the York University Lions (OUA) where he served as team captain in his final season. Justin then moved on to play for the Cincinnati Cyclones, Wichita Thunder, and Tulsa Oilers of the ECHL. This past season he was awarded Defenseman of the Year for the Tulsa Oilers. He is currently entering his 3rd Professional Season.
Guy Jacobs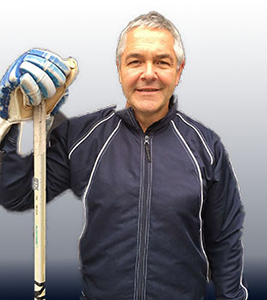 Guy Jacobs grew up playing minor hockey in Timmins.
Guy played his minor hockey in Timmins, Ontario, before moving on to play for the OHL's Oshawa Generals and Guelph Platters from 1981-1984. Throughout his Junior career, Guy also spent time with the OJHL's Newmarket Flyers and Orillia Travelways Jr. A.
He would go on to sign an NHL contract with the Chicago Blackhawks in 1984, leading to a six year professional career from 1985-1992.
Guy spent time as a Player/Coach in Winston Salem of the ECHL before starting his full-time coaching career. He coached the OJHL's Cobourg Cougars Jr. A and Bowmanville Eagles Jr. A before becoming an OMHA Coaches mentor.
Connor Hale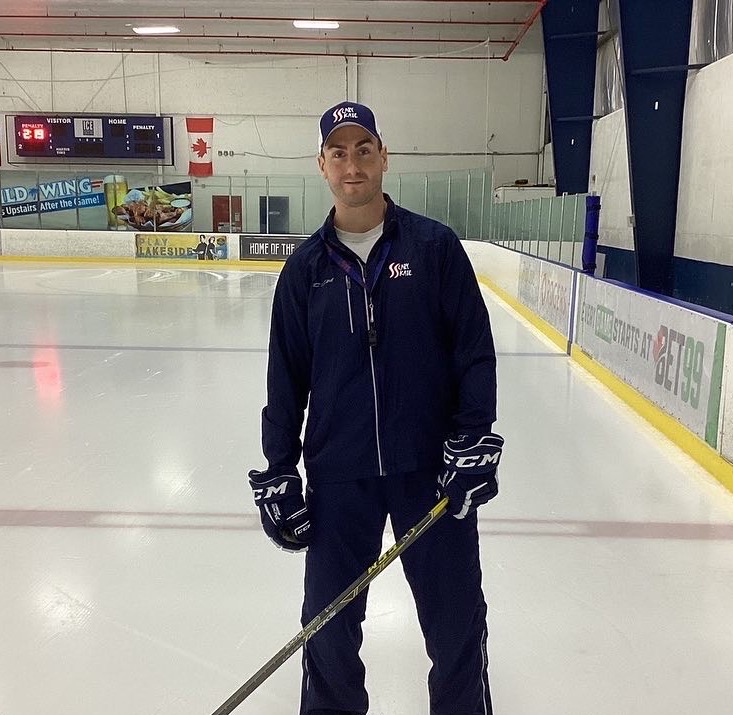 Connor grew up playing minor hockey in Whitby.
Connor played his minor hockey for the Whitby Wildcats AAA, before being drafted to the Sault Ste. Marie Greyhounds in 2009. He then played five successful years of junior hockey. He would spend the majority of his Junior career in the United States, playing for the EJHL's Green Mountain Glades.
In his final season, Connor would return home to Captain the Whitby Fury Jr. A of the OJHL. As a result of a great final season, Connor earned a roster spot with the York University Lions (OUA), where he would be a mainstay on the back end from 2015-2017.
Haler capped off his hockey career with an OUA Championship in his final season as a York University Lion.